Missions
The Chapel has always maintained a strong emphasis on missions. As early as 1976, the first missionaries sponsored by the assembly left the homeland for the foreign field. These were Duncan and Patty MacDowell and their children. Although Duncan was the son of missionary parents in Paraguay (and thus fluent in Spanish), the Lord directed this young family to reach the lost in Turkey. The MacDowells served in Turkey for two years before returning to Lubbock in 1978. In 1980 they moved to Columbia, South Carolina where they are currently serving the Lord in a church in Waterboro.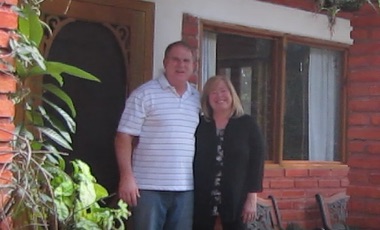 In 1989, Jim and Sharon Haesemeyer left for Tegucigalpa, Honduras. After language learning and cultural adaptation, Jim helped to establish the assembly at Colonia Rodriguez, in Comayaguela (Tegucigalpa's neighboring city). Presently Jim and Sharon divide their time between Honduras and Lubbock. Jim edits the Verdades Bìblicas magazine and teaches in the Módulos Bìblicos training program. While in Honduras, Jim carries on an active itinerant ministry as well as serving with the local assembly in Valle de Angeles (their place of residence in that country).
In addition, although not commended from FreeWay, another active missionary, Tom Marinello, passed his formative Christian years at the Chapel in the late 1970's. Following his time at the Chapel, Tom went on to receive a doctorate from Dallas Theological Seminary. He then taught for several years at Emmaus Bible College before moving with his wife Patti and daughter to the Netherlands in 2000, having been commended from Garland Bible Chapel, Garland, Texas.